Peppermint Lane Lodge is a contemporary country lodge set in the scenic Ferguson Valley, close to Bunbury and the Margaret River Region, 2.5 hours from Perth.  
A private adult retreat for couples who want to escape city life.   Peppermint Lodge offers seclusion, indulgence and privacy with the chance to enjoy a little decadence. Deep in the heart of the Ferguson Valley it is a space for quiet meditation and relaxing – a reset – that back to nature provides.  Spacious and elegant suites furnished in a comfortable and contemporary style.  Indulgence presented with integrity and passion to meet your requirements 
Thoughtful and attention to detail offers you a sumptuous break away.
Offering
Superb bed and breakfast in self-contained suites overlooking the Ferguson River – a true Ferguson Valley retreat.
Fresh, crisp white sheeting with loads of pillows to choose from,
A studio suite for a couple or for two people.  A separate foyer, bathroom and balcony make for a pleasant and wonderful stay in a beautiful bush setting.  52 sq mtr floor plan.
3  studio suites – all similar in design and decor – each for a couple or for two people.   2 night minimum stays only.
Dinner at the Lodge (by prior arrangement only) with a menu designed especially for you.  We love to cook for you and also love to match local wines from the local area and surrounds.
Wellington Mill locality in the Ferguson Valley –  accommoation offering personalised information to help you enjoy what the Valley has to offer.  Personalised wine tastings with cellar and non-cellar doors  can be arranged by prior appointment.   We work with our local Hinterland Escapes with personalised tours of the area if you wish to book that.
Gnomesville and Wellington Dam Mural await not to mention beautiful drives around the Valley "loop".
A tranquil bushland environment with native Australian plantings and pretty gardens.
Peppermint Lane Lodge offers a peaceful  country setting offering seclusion, far from the big smoke – overlooking the Wellington National Park. On our doorstep you'll find scenic walking and cycling routes, be centre of a bird watching paradise and keen star gazers will be amazed.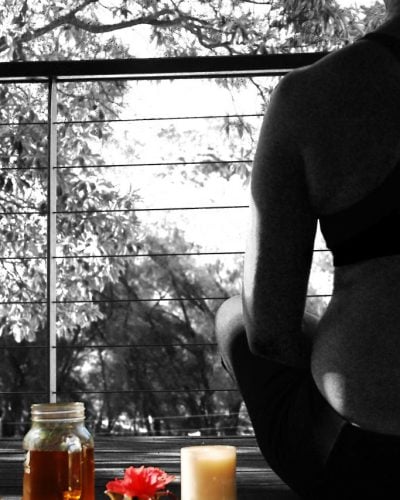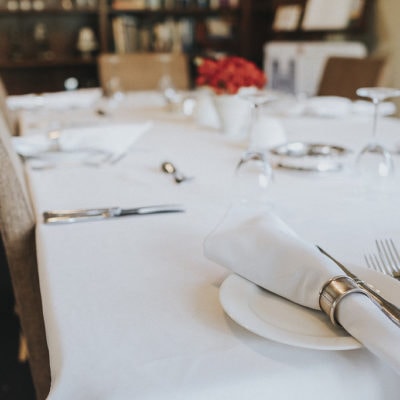 Peppermint Lane Lodge is a refuge from the city, yet only 2.5 hours south of Perth.
The property offers a great space for meditation and relaxation.
It's close to many of the up and coming Geographe wineries and restaurants of the Ferguson Valley.  Bunbury and all it has to offer is fabulous too.  Dolphin Centre, Gnomesville, Wellington Dam Mural, Crooked Brook Forest
We are a great place to base yourself for any workshops that are offered by local businesses.  We are also known to do small cooking workshops (for our guests only) as we prepare your menu for the night.
At Peppermint Lane Lodge we are committed to making your stay memorable; we can organise delicious food and wine weekends, along with visits to wineries and private tastings.
If you're a keen gardener we can set up visits to local gardens of note. Golfers may choose from nearby golf courses in Collie, Bunbury, Busselton, Capel, Donnybrook and Harvey.
Twitchers need go no further than their own private balconies to spot a variety of feathered friends.  Wrens, Eagles, Finches, Robins, Honeyeaters and so many more.  
Keen astronomers too – we can organise star gazing nights.
We love our garden and work towards being as water-wise as possible. We're keen on mulching, composting, simple plantings, cuttings and self-seedings.
We have chooks that provide fresh eggs for our breakfasts.
We can provide home-made French inspired dinners to order, as well as Thermomix meals. Our dinners consist of 3, 4-5 courses and include seasonal local and home grown foods. At Peppermint Lane Lodge we work towards a chemical free environment, we recycle and we use Enjo and Koh environmentally friendly products for cleaning.
And of course we love our veggie garden. We grow herbs, potatoes, asparagus, lettuce, and green leafy spinach and kale.
Why not come and see for yourself?  Mob 0447266885.  NB:  The property is not suitable for children so adults only.  2 night minimum.  $410/night including breakfast.