We're lucky in South West Australia to experience four distinct seasons, so if you're planning a getaway to Peppermint Lodge, you'll need to know what to pack for hot, cold or wet weather.
But make no mistake,  it's lovely at any time of year in The Ferguson Valley, for different reasons.
Summer
Brings the drying off of all the winter and spring green.  It becomes that beautiful Australian farming country; buff yellow, and on those very hot days has the ability to shimmer.  This buff yellow colour, along with the blue of our big high sky plus the green from the Wellington Forest, is just so Australian.
This type of scenery is was what I always pined for when I was living in UK……so good to come home to.
To be honest though there are three things that  I dislike about summer:-
The little itty bitty flies that visit for about 3 weeks in December. They are only here for about 3 weeks but they are small an annoying.
The dam "march flies" that come when the Marri trees flower. They are slow and you can easily whack them!
Worst of all – the river stops running about mid-February and the whole valley mourns until the rains bring it back.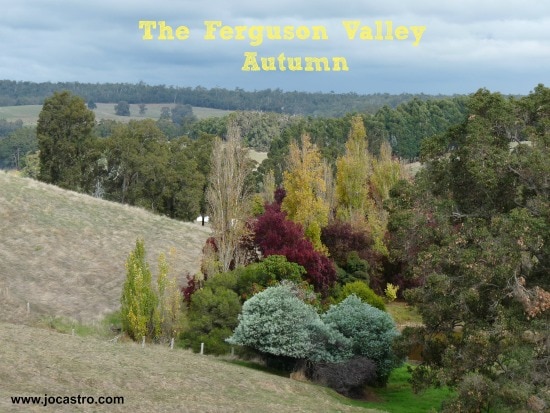 Autumn
The welcome relief this season brings is a wonder.  One day you just wake up and it is all of a sudden not so hot.  The mornings start getting darker and the nights start to have a little coolness in the air.   Rains come.  Some say that rain comes after Easter and some say that rains won't come until the last Peppermint tree has stopped flowering.
We have not worked that one out yet.
In our Wellingon Mill Community the progress of the river is a topic of discussion.
The river makes it way from source to start flowing along its whole length by about the end of April.  It is so wondrous to hear the sound of it flowing again.  We miss its comforting flowing 'tinkle'.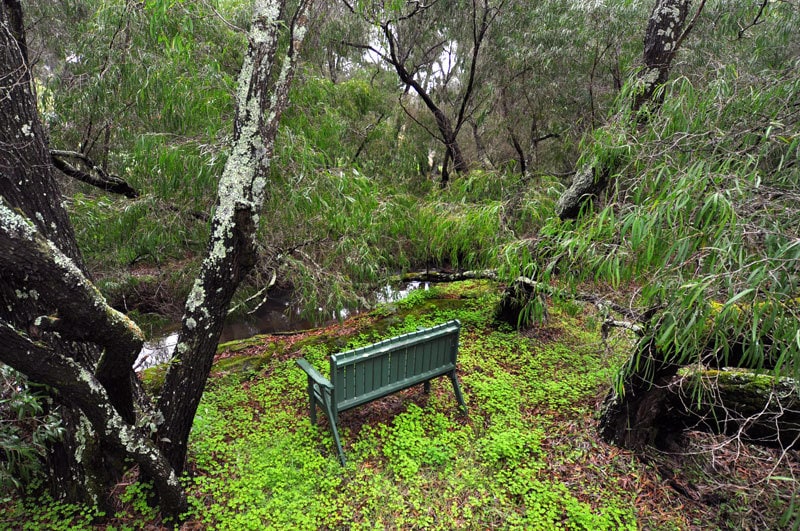 Winter
We love the rain.  The best thing is when we know our water tanks are full again.  Anyone who lives in the country and is reliant on tank water knows the thrill of rains and all that water flowing into the tanks to refresh the supply.
It can rain lots and lots and lots as far as we are concerned.   A little bit of sun in-between is good but let winter be a good solid winter.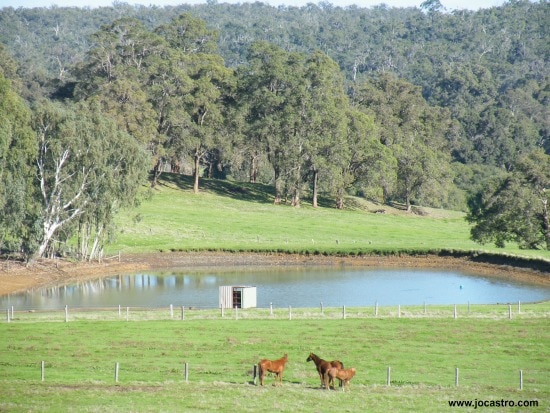 Spring
My favourite time.  Everything just comes back to life and its clean, sparkly and green again.
Everything in the garden grows and grows……sadly….so do the weeds.
It's a busy time for us at Peppermint Lane Lodge.  I just love getting the garden back into order and planning what I'm going to plant.  Mulching is an important process. This is done thickly with the thought of summer time coming around again.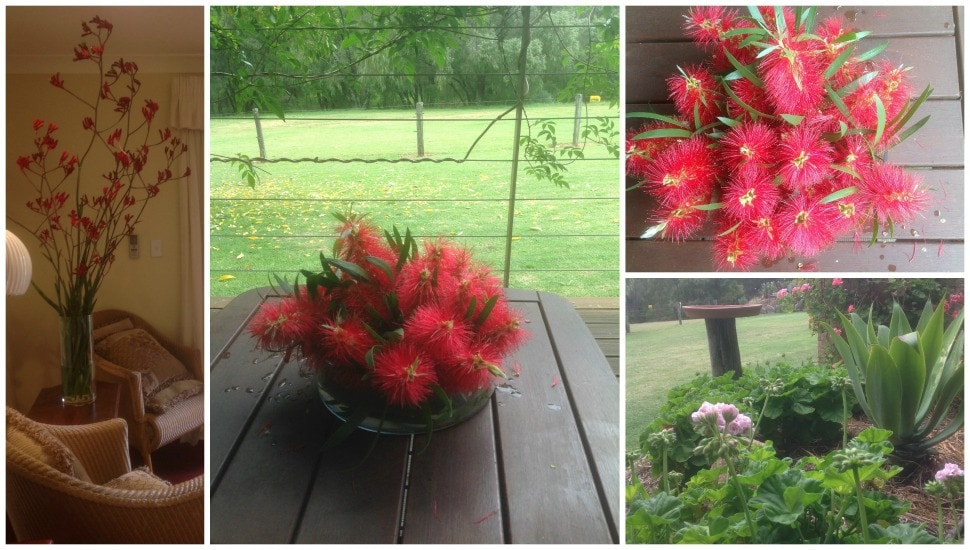 And then we have the beautiful Splendid Fairy Wrens which visit, and the males of this species display bright blue plumage  well into March.It's an incredible 3 months.All too soon it's Christmas and another year has come and…………… then……………. it's gone.Guests too have come and gone through all these seasonal goings on.
The night sky has changed dramatically – it never ceases to amaze me how far the constellations move throughout  the night sky of the Seasons – an Astronomer's delight to watch the sky here for sure.  The chooks have moulted and gone on the lay, and then off lay with the winter solstice.
Life goes on …
Life goes on in such a hurry.  Life is wonderful here, and life is wonderful there………we all experience  life in such different lights.
P.S. On a personal note, I love driving into the Valley at any time of year. My favourite drive in or out of the Valley is using Henty Road.  The views are spectacular and completely breathtaking at times.  Most people that live here have lovely views but, of course, the best views of all are at right here at Peppermint Lane Lodge,  but I guess we are bit biased!
When will you come for a visit? Why not book a weekend away right now … you can contact us Here at Peppermint Lane Lodge.