My Mum gave me a wonderful cookbook. It's pictured here along with a couple of her favourite recipes. It is my most treasured posession.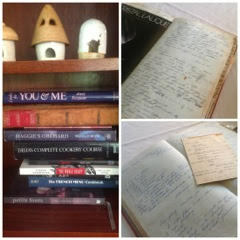 My beautiful Mum died in 1990 at the age of 53, which means I remember her as being young and wonderful forever.
She didn't have the privilege of getting old – which was so sad.
When I went to Europe for several years (many years ago now) I left my Mum's cookbook with one of my special friends to look after for me and, I can tell you, it was very hard for Julie to return it to me.
It became like a Bible to her as it is to me now.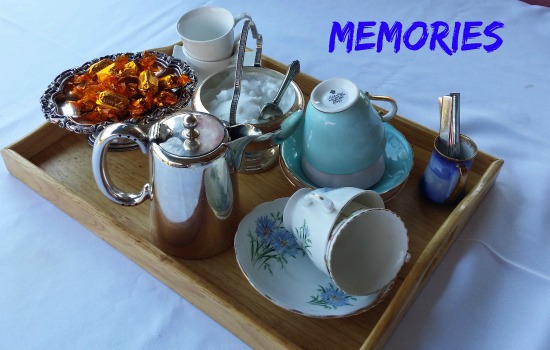 It's written in a fabulous "journal" style which I've tried to find in the open market but it's hugely expensive to purchase such a thing in this day and age.
Anyway – I digress – Mum wrote it in her own hand writing and I guess this is what makes it so special. My Gran also has some recipes in there too – in her own hand writing – special for me.
Amusing memories
She has notated who gave her the recipe and whether she liked it or not. Some entries are; "Yukky", "Horrible"…..or an amusing one, "Lovely – Men Like This One" and "Scrummy, I do double recipe and always add half loaf of bread chopped".
You might also like: How to make Gougere
Family Heirloom
The reason why I'm telling you this is that if you have the inclination to write a cookbook of all your favourite recipes for yourself it'll become an heirloom and handed down to your kids. If you have more than one child you'll have to make sure you write one for each of them.
If you do, you'll be creating such a precious memory.
Incense Houses
By the way, the little pots above the cookbooks in the photo at the top of this post, are raku fired incense "houses" by Rie Yamauchi from the lovely Lyndendale Gallery not far away from us in the Ferguson Valley.
Do pop over and have a look at the other wonderful arts and crafts for sale when you visit the valley, won't you? Anyway, I love them and have 5 in my collection now.  Mind you I don't burn incense in them.  – I just love their quirkiness.
Have you collated all your favourite recipes into some kind of cook book to hand down to your children or to save for posterity? Would you? Could you? What ideas do you have?